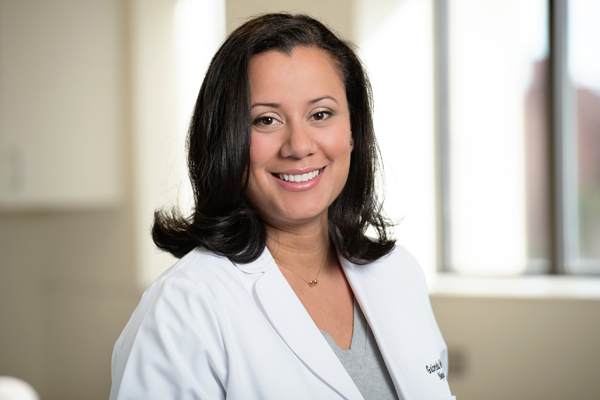 Dr. Maria-Gabriela Velez
Maria-Gabriela Velez, M.D., Ph.D, joined Kidney Associates of Colorado in 2015. She is a trained physician scientist with a special interest in diabetic kidney disease and inflammatory/autoimmune diseases of the kidney. Dr. Velez completed her medical training and obtained her doctorate in immunology at the University of Colorado School of Medicine. She then completed her training in internal medicine and her fellowship in nephrology at Stanford University.
Having missed the Rocky Mountains, Dr. Velez returned to Colorado to join Kidney Associates of Colorado. She uses her extensive medical experience and Spanish-speaking skills to provide comprehensive treatment options and dialysis education to the Hispanic community. Dr. Velez has volunteered and worked in community health clinics, having been recognized for helping increase access to health care.
Dr. Velez enjoys hiking, reading, cooking and hosting family dinners, as well as spending time with her husband and son.
Click here for Dr. Velez's CV.
Call us with any questions or to set up an appointment.